CONTINUING EDUCATION
Live and recorded teleconferences and webinars providing quality continuing education opportunities based in classical homeopathic philosophy and practice for professional homeopaths.
The courses which are part of the HANP Core Curriculum are marked with (***). These modules are now only available as part of the complete Core Curriculum course which is available to you through Whole Health Now.
---
Live
Live sessions for 2021 are TBA.
---
Recorded
Individualization – Case Analysis (***)

Stephen Messer, ND, MSEd, DHANP
Recorded Webinar
1.5 hr General CE (NANCEAC)
This presentation discusses the importance of individualized homeopathic prescriptions for better case outcomes. It includes how to identify the different types of characteristic symptoms needed to accurately choose an appropriate homeopathic remedy.
---
Stephen Messer, ND, MSEd, DHANP
Recorded Webinar
1.5 hr General CE (NANCEAC)
This course will take a detailed look at homeopathic posology. Different schools of thought will be discussed in terms of homeopathic potency, frequency, repetition as well as well as how to choose the best dilution and frequency of dosing.  Case management of follow-ups is also discussed.
---
Stephen Messer, ND, MSEd, DHANP
Recorded Webinar
1.5 hr General CE (NANCEAC)
This presentation discusses the concept of the vital force within homeopathic philosophy and how it relates to vitalism and allopathic conventional models. Additionally it reviews the types of conditions that are treatable with homeopathy and proposed mechanisms of action of homeopathic medicines as 'information medicine' on the vital force.
---
Homeopathy Crash Course: Revisited
Dr. Lisa Amerine ND, DHANP
Recorded Webinar, $25
0.5 Gen CE (OBNM)
This course is a 30 minutes "Cliffs Notes" version of the popular webinar by Drs. Lisa Amerine and Eli Camp in April 2020 of "Crash Course Homeopathy" covering the highlights of the course along with great tips that you will be able to take away and apply instantly in your practice. Dr. Amerine will cover learning objectives including acute homeopathic case taking skills for pneumonia, acute homeopathic prescription case management by stage of pneumonia, potency, and case studies.
---
A Regulatory and Manufacturing Roadmap for Homœopathic Drug Products (***)

Eric L. Foxman, RPh
Recorded Webinar
2 hr Pharm (RX) CE (NANCEAC)
The presentation will cover the regulations affecting homeopathic drugs and will examine the role of the Homeopathic Pharmacopeia and the information in this on-line reference.  The different manufacturing methods for making homeopathic drug products will be addressed so attendees have an understanding and can make better decisions on what to utilize for patient care.  The presentation will include issues to consider for evaluating vendors and supplies for attendees' practice formularies.
---
Healing the Hate: An Intro to Anti-Bias Strategies for Naturopathic Physicians
Kami Hoskins
Recorded Webinar, CE – COMING SOON!! (NANCEAC)
This activity will provide a live discussion as well as presented lecture material on the topic of bias for naturopathic physicians. Facilitated small and large group discussions with Q&A sessions will highlight inclusivity and awareness of participant's experiences with bias and social identify, and how they inform their experiences as a physician and patient.  Participants will also be equipped with theories and language to identify implicit bias, recognize micro-aggressions, and tangible tools on how to effectively interrupt them to help better serve their communities and optimize patient care.
---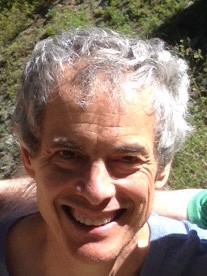 50 Millesimal Potencies and The Medicinal Solution (***)
Dr. Gregory Pais, ND, DHANP
Recorded Webinar
2 hr General CE (NANCEAC)
This presentation provides information on the history and development of 50 Millesimal potencies (and the medicinal solution) in their use in clinical practice. As this information is seldom presented from the primary source we will utilize the 6th edition of the Organon and demonstrate efficacy through case examples from practice. Participants will gain an understanding of when to use 50 Millesimal potencies and their application in serious physical pathology. Participants will learn how to properly use the medicinal solution to best manage these cases. Three case presentations demonstrating the concepts contained in this CE session are discussed in depth.
---
The Materia Medica of Hahnemann: An Introduction to the Primary Sources of Our Homœopathic Literature (***)
Dr. Jamie Oskin, ND, DHANP
Recorded Webinar
1 hr Gen CE (OBNM)
This talk will be an introduction to Hahnemann's materia medicæ. The objective is for attendees to walk away less intimidated by the Materia Medica Pura and The Chronic Diseases, more familiar with how these works were constructed and, therefore, better equipped to utilize them to maximal advantage in practice. We will examine the structure of these works, how to utilize the introductions, author citations, time stamps, symptom grading, and footnotes.
---
Homeopathy Crash Course: Manage Infectious Viral Disease
Lisa Amerine, ND, DHANP and Eli Camp, ND, DHANP, VNMI
5-hour recorded course on acute, rapid homeopathic prescribing.
CE: 5 hours general, (OBNM)
$100
There are many wonderful webinars regarding the use of homeopathy in viral infectious diseases. Our webinar will also cover remedy differentiation, however, in addition, we focus on HOW to take a case specifically related to the current situation and HOW to manage the case once a remedy is given.
After completing this course, ANYONE, regardless of current skill, will be able to start using this medicine immediately.
This includes:
Acute Case Taking – 1 hour
13 Remedy Differentials of the top current pandemic remedies – 3 hours
Acute Case Management – 1 hour
Special Bonus: Free, 1 hour webinar on the use of homeopathy in epidemics and pandemics. Access Webinar Here
Note: Discounts may be available through many of the following organizations and associations: HANP Members (LOG IN to get your discount code), AANP, NMI, Medicine Talk Pro, Sanctuary Group (Theriault), NDNR Naturopathic Doctors Group, NDCE, CNDA, OKAND, NHAND, FNPA, WANP, COAND, NMANP, OANP, LaANP.
Homœopathy Research (***)
Dr. Jamie Oskin, ND, DHANP
2 hr Gen CE (OBNM)
Recorded webinar
This presentation provides an overview of the current state of homœopathic research at the time of presentation. It will begin with an accurate definition of Homœopathy and a description of drug pharmacodynamics and drug tolerance as a primer for discussing various types of homœopathic research and their purpose. The presentation will explore outcomes studies, placebo controlled studies, meta analyses, cell culture, plant and animal research, and clinical trials. The speaker will propose that homœopathy is not merely placebo and offer evidence from the peer-reviewed literature to support that argument. There will then be a discussion of the latest research exploring the most controversial topic in homœopathy, ultra-dilutions, including the discovery of nanostructures that reach non-zero asymptotes in homœopathically manufactured medicines at high dilutions past Avogadro's number. We will then turn the presentation towards topics of real world research including comparative effectiveness studies of homœopathy and conventional medicine as well as examples of integrative medicine research. By the end of the presentation, the student should be acquainted with the current state and breadth of homœopathic research.
This presentation provides an overall model for homeopathic healing that involves the interaction of the remedy as a complex system that emits self-similar signals (electromagnetic, optical) into its surrounding environment for the recipient organism as a complex adaptive system. The speaker supports her argument with research evidence from the peer-reviewed literature.
---
Defective Cases (***)
with Dr. André Saine, ND, DHANP

2 hrs CE General (OBNM)
Recorded Webinar
At times in prescribing a homeopathic remedy we find ourselves in a less than optimal situation yet have to still prescribe the best indicated remedy.  In this case often you are dealing with a defective or dissimilar case.  In this two hour CE, learn how to navigate this challenging situation and gain an understanding to help you successfully prescribe the remedy.
---
Dynamic vs Non-Dynamic Disease (***)
with Dr. André Saine, ND, DHANP

1 hr CE General (OBNM)
Recorded Webinar
Non-dynamic disease, also known as disease of lifestyle is often excluded in homeopathic care. However this sort of disease must be corrected by correcting the lifestyle. In contrast dynamic disease occurs despite a healthy lifestyle, in this case the correct homeopathic remedy will likely reverse the disease state. Learn how to distinguish the two and how they compliment each other in our day to day practice.
---
Epidemic Disease and Genus Epidemicus (***)
with Dr. André Saine, ND, DHANP
CE General 1.0 (OBNM)
Recorded Webinar
Throughout history epidemic diseases such as the measles have appeared in our culture.  In these acute diseases, the use of homeopathy has proved to be a very valuable medicine.  Learn how to identify the Genus Epidemicus as well as prescribe and manage the homeopathic prescription.
---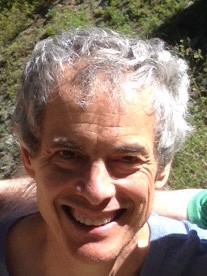 Successful Homeopathic Treatment of the Flu with Gregory Pais, ND, DHANP
CE 0.5 hr general, AANP, OBNM
Recorded Webinar, $25
If you are a HANP Member – do not register here!
Check your HANP account page for access to this webinar!
In this 30 minute lecture Dr. Pais gives a brief introduction of Hahnemann's definition of acute disease and its treatment including a brief description of several common flu remedies.
---
Homœopathic Medicine – Pure & Applied 6 Part Series (***)
Presented by George Dimitriadis, BSc, DHom(Syd), DHomMCCH(Eng), FHom(UK), GHIH(Syd)
12 hours general CE || OBNM and AANP
HANP Members!!! Remember to log into your account for your discount code.
A message from George Dimitriadis!
Course Description
"The longer you can look back, the farther you can look forward." Winston Churchill, (speech made 1944)
To be able to apply Homœopathy effectively in clinic, George Dimitriadis believes it is essential to first gain an understanding of its history and foundations. He did not reach this conclusion easily however; it was only after many years of trial and error in clinic and after closely examining the primary sources for himself.
After coming across Homœopathy in his early 20's George immediately became fascinated by the concept of simila and drawn to learn more about this system of applying medicines, which to him appeared in theory to be both logical and scientific. The completion of a science degree (including anatomy, physiology and medical subjects) only reinforced his conviction in the scientificity of homœopathic approach and increased his determination to further pursue its study. For the following ten years George read widely and travelled to India and Europe visiting homœopathic clinics, colleges and meeting personally with many teachers and 'gurus,' and over the same period, experimented with various approaches in his own clinic in Sydney. Around this time, it became evident to him that a good many of his cases were failing. It was then he realised that the reference tools he was using were flawed and the methods of applying them were less than scientific. So, he went back to the drawing board.
George's passion for detail and accuracy led him to undertake an in-depth study of the Homœopathy of Hahnemann, beginning with his writings prior to the development of Homœopathy, through to his later works. As a result of this careful chronological examination of the primary sources George has gained a far deeper understanding of true Homœopathy with a consequent desire to pass this knowledge on to others.
From 1995 George began to focus on the work of Bönninghausen and in particular his legacy, Therapeutisches Taschenbuch (TT) (Therapeutic Pocketbook Repertory). The years 1995-2000 saw him undertake the English re-publication project of this valuable work, which involved correcting and re-editing through reference to the original German sources, resulting in 2000 in the publication of The Bönninghausen Repertory (TBR), followed by the second edition TBR2 (2010) which is widely recognised as the most reliable repertory available today, and has been, for many years largely the only repertory George himself uses in clinic.
This course of 6 recorded lectures provides an insight into George's knowledge and experience gained over many years. Others who have studied with him have commented that the exposure to this material has provided them with a solid foundation, which was previously lacking from their training and as a result they have gone on to develop new found confidence and certainty toward practice, reflected by much improvement in their clinical results.
Among the topics covered in the course are the following:
History and development of Homœopathic Medicine

Development of the Pure Materia medica of Hahnemann

History and development of Repertory – with particular focus on the

Therapeutisches Taschenbuch

(TT) of Bönninghausen.

The use of TT with a variety of case exercises from George's clinic, through the modern English language translation

The Bönninghausen Repertory

, (TBR2)

Hahnemann's Theory of Chronic Disease. An understanding as to what he really meant by it and how to apply it clinically.

Each lecture provides plentiful and clear citations to the sources in order to facilitate further investigation and studies beyond the lecture series.